Janitorial  Service  / Business Service surety bonds are sometimes referred to as custodian bonds.  Janitorial bonds / business service are a specialized business service bond for the home and business cleaning industry. The janitorial / business Service bond protects your customers from losses incurred by dishonest acts of your employees.
click here to get a free Janitorial-Business Service Bond quote.
Why do you need a janitorial service bond?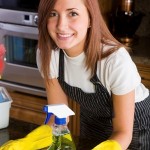 You trust all of your employees but do your clients trust your employees? If you are providing janitorial services in homes or business you know just how vulnerable you and your business are to dishonest acts by your employees. Even if you have you have the utmost trust in your staff and have never had a claim – if something goes missing in a client's home or business your business and your employees are easy targets for blame.
A janitorial bond is a good way to help instill confidence with your clients that their property is protected. A janitorial surety bond allows you to rest easier knowing you are covered.
How do you get a janitorial bond?
A janitorial service bond is very easy to get. . All we will need from you is to fill out a short Janitorial Service Bond application and in most cases we can get your bond back to you the same day. We will need to know how much coverage you want and how many employees and owners you have and want covered.
Bond coverage face amounts vary from $2,500 to $100,000 and your bond can be issued for 1 or 3 years depending on your preference for bond face amount.
Download:
Should you have any questions, please call us at 916-984-9320.  You may also email a copy of documents to: Info@barraganinsurance.com
Barragan Insurance Agency
1132 Suncast  Lane Ste 8
El Dorado Hills, CA 95762
Phone: 916-984-9320
Fax: 916-984-8013