What is Worker's compensation Insurance?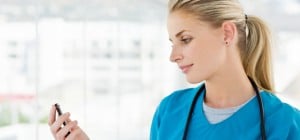 Barragan Insurance Agency offers worker's compensation insurance. Work comp insurance protects employers from claims resulting from injuries to employees. It protects your business from lawsuits and provides employees with compensation for on the job injuries.
Employers by law are required to provide workers compensation as soon as the company hires its first employee.  Workers' compensation protects both the employee and the business in the event of an accident, illness or death occurring while working or engaging in work related activities.  Work comp provides coverage for lost wages or lost income and medical bills incurred, retraining,  permanent injury, and survivor benefits, as a result of an on the job accident or illness for the employee.   Work Comp insurance is the largest part of most businesses insurance expense. Even if you are a sole proprietor you can still use workers' compensation if medical expenses related to workplace accidents are not covered by health insurance.
CONTRACTIORS NOTE:
Have you heard about SB216?
On October 11, 2022, The California Contractors State License Board (CSLB) sent out this news release notifying contractors of SB216.  Senate Bill 216 requires contractors holding any of the below licenses to obtain and maintain workers' compensation insurance even if that contractor has no employees  by 1/1/2023
C-8 Concrete Contractor
C-20 HVAC Contractor
C-22 Asbestos Abatement Contractor
D-49 Tree Service Contractor
Contact us and we will get you a work comp quote.
NOTE:  COVID 19 / Coronavirus Update for California
On Wednesday, May 6th, 2020 Governor Gavin Newsom issued an Executive Order regarding COVID-19/ Coronavirus workers' compensation claims in California. The Executive Order includes a presumption that anyone working outside of their homes in California from March 19, 2020 through July 5, 2020 (60 days after issuance of the executive order), who is diagnosed with COVID-19, will be presumed to have contracted the illness at work. Thus taking the financial responsibility of the costs of medial care for COVID-19 patients away from the State of California and onto the private business owners (employer) regardless of where the illness was contracted.
Covid-19 Presumptions for Course of Work (Under the Executive order, any COVID-19 related illness of an employee is presumed to arise out of the course employment if the following applies:
The employee  has tested positive or been diagnosed within 14 days  after performing labor or services at the employees place of employment,
The Labor or services must have been performed at the employers direction or or after March 19th, and the date of injury must occur on prior to July 5, 2020 (60 days after issuance of the executive order).
There Must be either a positive test or diagnosis by a medical professional who holds a physician or surgeon license issued by the California Medical Board.
The Executive Order also creates a "Rebuttal Presumption"  meaning a claim can be rebutted by evidence the employee developed his or her illness due to exposure outside of work, such as in the community or home.
Should you have any questions, please phone us at 916-984-9320.  You may also send us an mail to: Info@barraganinsurance.com
Barragan Insurance Agency
1132 Suncast Lane Ste 8
El Dorado Hills, CA 95762
Phone: 916-984-9320
Fax: 916-984-8013
Work Comp Insurance Center for Sacramento and the Northern California region including Folsom, Elk Grove, Rancho Cordova, Carmichael, Antelope, North Highlands, Gold River, Fair Oaks, Woodland, Natomas, Sacramento, Anatolia, Kavala Ranch, Rocklin, Roseville, Lincoln, Loomis, Granite Bay, Galt, Natomas, Davis, West Sacramento, Citrus Heights, Orangevale, El Dorado Hills, Stockton, Modesto, Lodi, Merced, Tracy, Antioch, Dixon, Woodland, Fairfield, Vacaville, Vallejo, Marysville, Yuba City, Linda, Plumas Lakes, Chico, Bakersfield, San Jose, Campbell, Los Angeles, San Diego, San Francisco, Long Beach, Fresno, Oakland, Santa Ana, Anaheim, Placer County, Sacramento County, El Dorado County, Yolo County, San Joaquin County, Sutter County, Northern California, Central California, and Placer County, and other cities and counties within California.