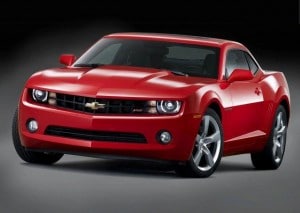 Sign up and estimate  your annual mileage and pay your premium.   
Vehicle mileage is self reported on a per vehicle basis, annually. At renewal, the premium is calculated based on the mileage reported.  Receive a REFUND if your actual mileage is less than the estimated mileage. Drive more miles than you originally estimated – receive a bill for the difference.  Save the earth from harmful emission, congestion and fuel by driving less.
Should you have any questions, please phone us at 916-984-9320.  You may also send us an mail to: Info@barraganinsurance.com
Barragan Insurance Agency
1132 Suncast Lane Ste 8
El Dorado Hills, CA 95762
Phone: 916-984-9320
Fax: 916-984-8013
Many discounts available including car / home package, multiple vehicle, senior, Civil Service Employees such as Fire Fighters, Law Enforcement, Educators, Physicians, Medical Staff, Public Utilities Employees, CalTrans, Employees, PERS Members, STRS Members, Current or Retired, Federal, State, County, City Employees, Current or Retired Military.  Just let us know and we will apply all discounts available that apply.
Car Insurance Center for Sacramento and the Northern California region including cars in Folsom, Elk Grove, Rancho Cordova, Carmichael, Antelope, North Highlands, Gold River, Fair Oaks, Woodland, Natomas, Sacramento, Anatolia, Kavala Ranch, Rocklin, Roseville, Lincoln, Loomis, Granite Bay, Galt, Davis, West Sacramento, Citrus Heights, Orangevale, El Dorado Hills, Stockton, Modesto, Lodi, Merced, Chico, Bakersfield, Los Angeles, San Diego, San Francisco, Long Beach, Fresno, Oakland, Santa Ana, Anaheim, Tracy, Antioch, Dixon, Fairfield, Vacaville,Vallejo, Marysville, Yuba City, Linda, Plumas Lake, San Jose, Campbell, Placer County, Sacramento County, El Dorado County, Yolo County, San Joaquin County, Sutter County, Northern California, Central California, and Placer County, and other cities and counties within California.