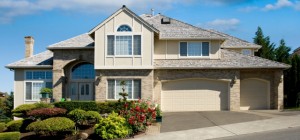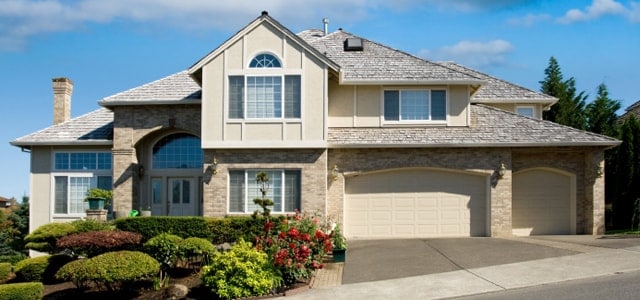 Get a free homeowners insurance quote with the best homeowners insurance rates. Buy homeowners insurance from Barragan Insurance Agency. Get low cost and affordable homeowners insurance from Barragan Insurance Agency. We can save you money on your homeowner insurance if you live in Sacramento area, Folsom, Chico, Cupertino, Folsom Ranch, Russell Ranch, Elk Grove, Rancho Cordova, Roseville, Rocklin, Redding, San Francisco, Oakland, San Jose, Long Beach, Fresno, Los Angeles, Santa Ana, Santa Barbara, Anaheim, Bay Area or the San Diego regions.
Searching for the best price on homeowners insurance? Well, You've found it. At Barragan Insurance Agency you can find the best insurance rates on low cost affordable and cheap homeowner insurance. Let Barragan Insurance Agency give you a free homeowners insurance quote.
Natural disasters and man-made accidents aren't just a possibility, they are an eventuality. Barragan Insurance Agency invites you to think of your greatest asset…your home. There are a number of ways to trim your homeowner insurance costs. The price you pay for your homeowner insurance can vary by hundreds of dollars.
Protect one of your most valuable assets – your home. Having the right homeowners insurance helps you keep your money where it belongs… in your pocket. We provide free home insurance quotes from the best homeowner insurance companies in the industry. Looking for low cost, affordable, cheap, quick and easy homeowner insurance? Let us do the searching for you from top rated homeowner insurance companies.
Here are a few things to consider when buying homeowner insurance that can save you money.
Combine your home and auto insurance as package coverage and discount your home insurance by as much as 25% for insuring both your car and your home together with the same company and receive additional discounts on your auto insurance for packaging the two policies together.
Make sure you are receiving all of the homeowner insurance discounts you deserve. Home insurance discounts are often available for smoke detectors and fire alarms, burglar alarms, non-smokers, new home, a preferred home builders, being a senior citizen, being a civil service employee, a medical professional, an educator, living in a gated community, having indoor fire sprinklers, being married, and having updated your home such as putting on a new roof, upgrading the electrical, plumbing, or heating / cooling systems.
Increase your homeowner insurance deductible. The standard homeowner insurance deductible is generally $1000, but many people still carry a $250 or $500 deductible. Typically, you can save about 10% on homeowner insurance just by increasing a $500 deductible to $1000 or more.
Available Discounts:
Package policy (auto / home together )
Smoke detectors, fire alarms, Central monitored burglar/ fire alarms
Non-Smoker
New home
Senior citizen
Civil Service Employee, such as Law Enforcement, Fire Fighters, Teachers, PERS members
Medical Personnel, Doctors, Nurses, Physician Assistant, Nurse Practitioner
Educator /Teacher /STRS members (current or retired)
Gated community
Indoor fire sprinklers
Married
Updates on electrical, plumbing, heating, roof
Public Utility employees such as CalTrans employees, SMUD, PG&E, Sprint, Verizon, AT&T
PERS members, City employee, County employee, State employee (see list of State Agencies for Eligibility), Federal employee
Preferred home builder such as Lennar Homes, Elliott Homes, Cresleigh Homes, KB Homes, DR Horton Homes, JMC Homes, Toll Brothers Homes, Pulte Homes, William Lyon Homes (check to see if your home builder is on the list)
Let us know which discount(s) apply.
Depending on where your home is located or if it is required by your mortgage lender, you should consider Flood Insurance and / or Earthquake Insurance to protect you financial Investment.
Should you have any questions, please phone us at 916-984-9320. You may also send us an mail to: Info@barraganinsurance.com
Barragan Insurance Agency
1132 Suncast Lane Ste 8
El Dorado Hills, 95762
Phone: 916-984-9320
Fax: 916-984-8013
Home Insurance Center for Sacramento and the Northern California region including homes in Folsom, Elk Grove, Rancho Cordova, Carmichael, Antelope, North Highlands, Gold River, Fair Oaks, Woodland, Natomas, Sacramento, Anatolia, Kavala Ranch, Rocklin, Roseville, Lincoln, Loomis, Granite Bay, Galt, Davis, West Sacramento, Citrus Heights, Orangevale, Folsom Ranch, El Dorado Hills, Folsom Ranch, Russell Ranch, Stockton, Modesto, Lodi, Merced, Tracy, Antioch, Dixon, Woodland, Fairfield, Vacaville, Chico, Bakersfield, Los Angeles, San Diego, San Francisco, Long Beach, Fresno, Oakland, Santa Ana, Anaheim, Vallejo, Marysville, Yuba City, Linda, Plumas Lake, San Jose, Campbell, Placer County, Sacramento County, El Dorado County, Yolo County, San Joaquin County, Sutter County, Northern California, Central California, and Placer County, and other cities and counties within California.